Project Log: Saturday, December 17, 2011

The adhesive securing the overhead panels in the galley and dinette had had plenty of time to cure, so I removed the bracing.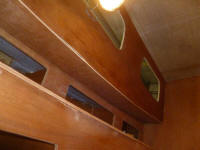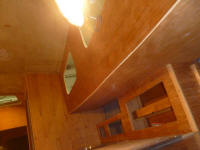 With new adhesive on hand, I continued the paneling process in the pilothouse and installed the two large side panels. I would have liked to also install the three smaller panels across the front, but didn't have enough clamps to do it all at once, so I'd do that in a separate operation. I chose to do the side panels first since they required cross bracing that limited access to the boat, and this suited this day's work schedule better.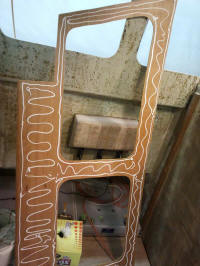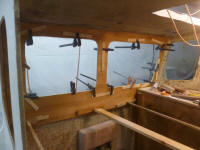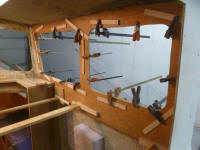 ---
Total Time Today: 1.5 hours
< Previous | Next >