Project Log: Friday December 7, 2012

I had plans to make progress for the day, but didn't end up getting much done. I removed the temporary screws securing the curved trim in the forward cabin, and installed cherry bungs to hide the holes. I'd intended to move forward with the varnish in these areas later, but didn't get to it.

The new V-berth cushions arrived, and we test-fit them to check out the fit and appearance. Awesome!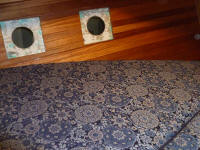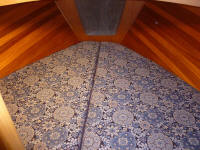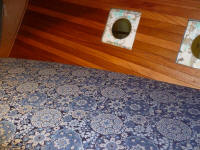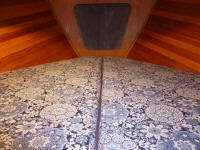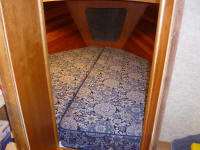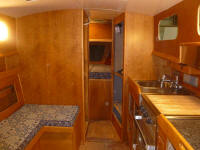 The new upholstery hid custom mattresses incorporating memory foam tops and a denser bottom layer to prevent bottoming out on the berth substrate. I expected to have the dinette backs within a week or so.

With other goings on at the shop, it turned into a logical day to reorganize the shop and remove some of the clutter that had made its way into the area around the boat. Sometime soon, I'd have to refocus the project efforts on the final exterior prep and painting.
---
Total Time Today: 2 hours
< Previous | Next >