Project Log: Saturday, January 5, 2013

To get started, I lightly sanded the varnish in the forward cabin, then applied a coat of satin varnish.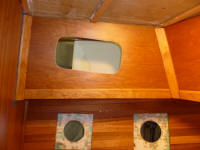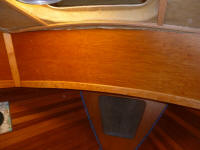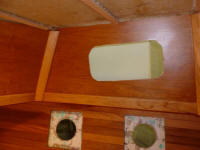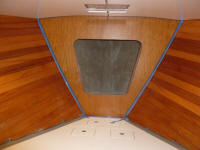 Next, I removed the overhead sections from the pilothouse, then lightly sanded all six pieces, including the small pair from the forward cabin, to prepare them for primer and paint, setting them aside for the moment.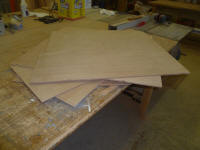 I spent the bulk of the day preparing stock for the interior cabinet doors. From several cherry boards, I milled a series of 1-1/2" wide strips, then prepared a cutting list and cut all the rails and stiles to their final lengths.

Afterwards, I glued up the locker doors, 15 of them, using epoxy adhesive.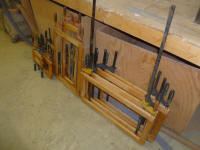 ---
Total Time Today: 5.75 hours
< Previous | Next >