Project Log: Sunday, December 21, 2014

Earlier in the week, I located the original trim pieces from the doorway to (what used to be) the hanging locker, now a general storage locker with exact intent unknown. The teak trim was in good condition, other than its old finish and remnants of Hudson River silt (the gift that keeps on giving), so I stripped it to prepare for refinishing and re-use.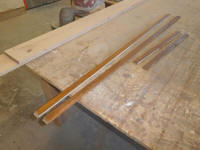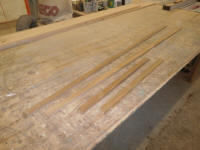 Later, over a few days as needed, I applied new finish to the trim, ending with my usual satin varnish.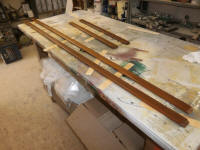 The forward hatch trim collar had had sufficient cure time in the clamps, so I removed them. I'd get back to work on this area in the near future.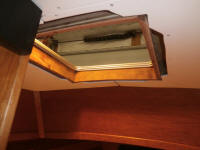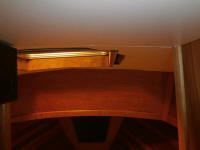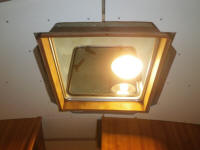 After a few coats of paint on the inside hatch trim in the main cabin, I was able to install the cherry flat trim around the bottom edges, completing the overhead trim in this area.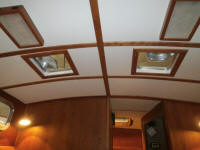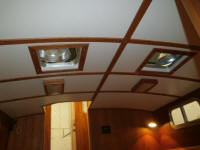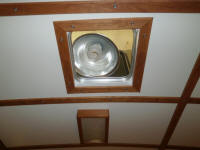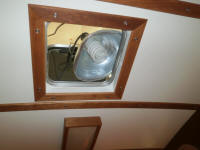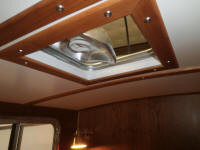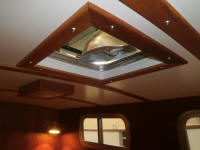 ---
Total Time Today: 1.25 hours
< Previous | Next >