Project Log: Monday, March 31, 2014

Continuing work on the head doorway, I spent some time dry-fitting the new door trim pieces, beginning with a solid sill at the bottom, on which I'd cut a small angle on the inside portion (on the head side of where the door stop would eventually end up), designed to shed water. With the sill in place, I cut and fitted the side and top pieces, mitering the top corners.

Once I'd cut all the pieces properly, I installed them permanently. First, I installed the sill, then installed the remaining pieces with glue and stainless brads that I drove into the area that would later be covered by the door stops.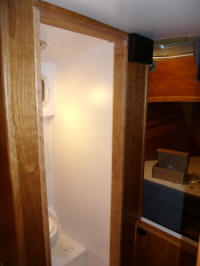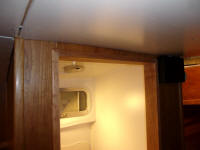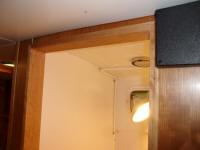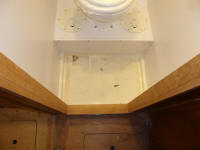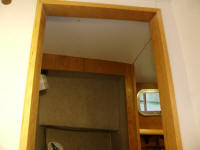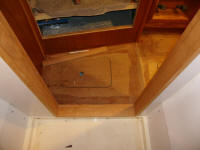 Next, from 7/8" square stock that I'd prepared and seal-coated along with the trim, I installed the door stop all the way around the opening, friction-fitting the pieces and finally installing with glue and brads to hold them before installing flush bronze screws that held them, as well as the trim beneath, in place securely I set the door stop 3/4" in from the outside edge, the thickness of the door.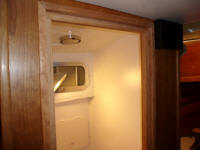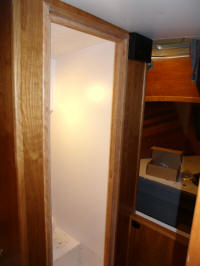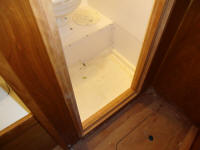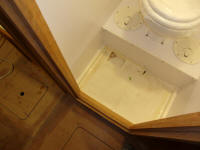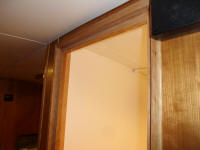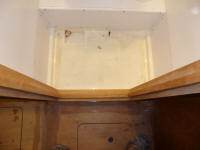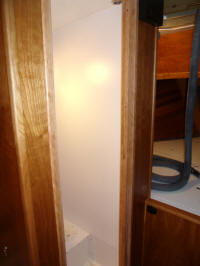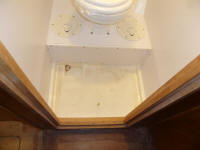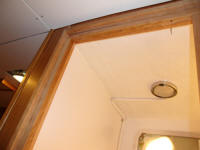 Now that I had the final opening size, from stock I'd prepared earlier I cut to length rails and stiles for the door itself, allowing room for hinges as well as a small gap all the way around. I planned a simple flat panel door, with two plywood panels and a simple frame. I planned to use screws for added strength at the joints, so this meant I could dry-assemble the frame and easily test-fit it in the opening. I found my first width measurement was a little tight at the top, so I slightly trimmed the three rails as needed.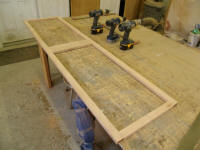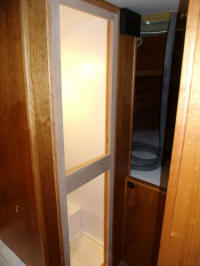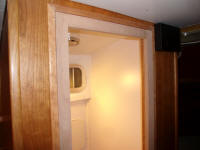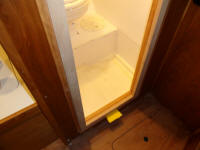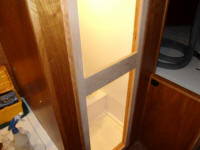 With the pieces cut to their final lengths, I milled grooves on the inside edges, then cut 1/4" cherry plywood panels to fit. I dry-fit the assembly to check the fit, but left final gluing for next time.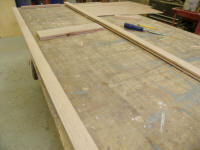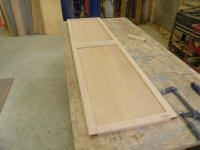 ---
Total Time Today: 4.5 hours
< Previous | Next >