Project Log: Friday, September 20, 2013

With some time available late in the afternoon, I continued work on the deck masking, and completed taping up the various port and hatch openings from the outside.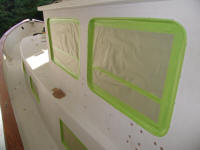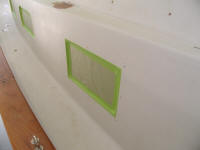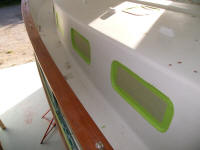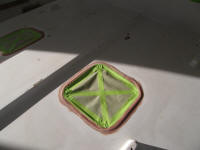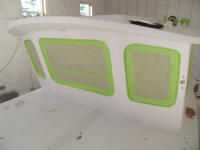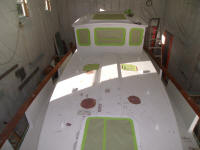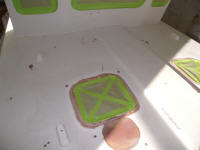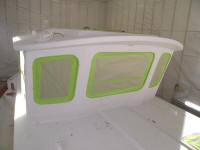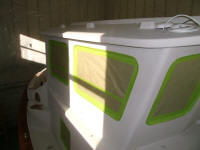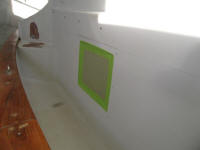 Earlier, I'd noticed a few small areas on deck that I'd marked long ago, areas with small chips, gouges, or sanding marks that required a bit more attention to prepare for paint. With a trowelful of leftover fine fairing compound from another job, I filled these areas. Once the masking was complete, I'd do one final light sanding all over the decks later to smooth out the fairing compound and generally clean up the decks.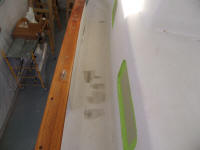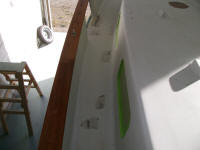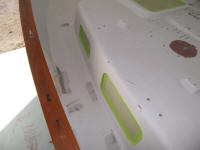 ---
Total Time Today: 1.75 hours
< Previous | Next >