Project Log: Friday, December 12, 2014

My down-and-dirty templating method for the forward deadlights had worked so easily and so well that I did the same thing for the overhead hatches in the main cabin. Although these openings were (at least supposedly) square, I still felt it'd be easier to cut the trim pieces with the template close at hand by the saw. In this instance, I planned to run the flat overhead trim right up to the edge of the trim pieces I'd installed within the openings for the hatches, so I used more paper to create the new templates for each of the two hatches.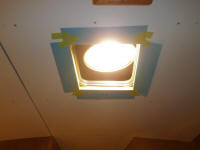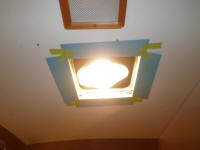 On the bench, I attached the two templates, then used a scrap piece of the trim stock to draw the outlines and bisect the angles at the corners, before cutting and fitting 1-1/2" x 1/4" cherry trim (with both edges rounded) to the templates.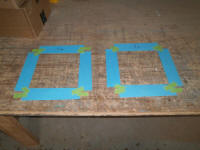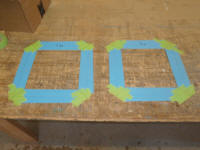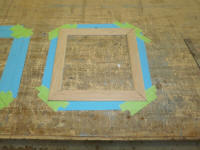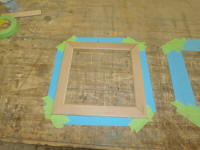 I dry-fit, by hand, the trim pieces at the hatches to check that they looked OK before lightly sanding them smooth and clean and treating them with several coats of tung oil. Meanwhile, I applied a cosmetic bead of sealant between the inner hatch trim and the hatches above, to clean up that joint and prepare the inner frames for primer and paint. (oops, no pictures of this yet...)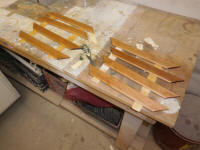 After measuring the forward hatch, I prepared a frame to the appropriate dimensions, using the 4" wide plywood stock I'd cut earlier. After sanding the inside (what would be the visible) surface, I glued the frame together with epoxy, checking it for squareness and clamping securely.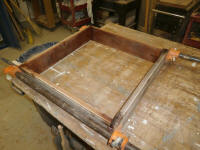 ---
Total Time Today: 3.75 hours
< Previous | Next >