Project Log: Sunday, February 16, 2014

I snipped away the excess plastic wire ties from the battery boxes, then routed a 1/2" roundover on all the edges, followed by a quick sanding, to ease all the edges for future tabbing work.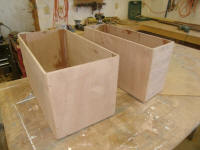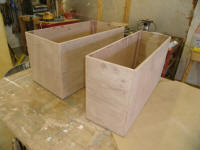 Up in the engine room, I test-fit the two boxes. The tight starboard side fit as intended, but without any room to spare. The modified fuel fitting cleared the box easily, though I'd probably have to accommodate it in the battery box top later.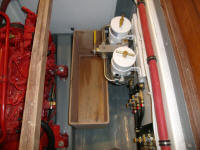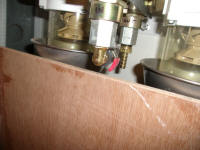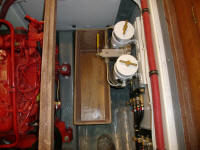 I noted a couple ways to increase clearance for a better fit. The forward leg of the original molded engine foundation unit, on which the battery box rested, featured an angled gusset at its upper edge, and this was preventing the battery box from moving inboard towards the engine, causing the angled orientation seen in the photos. Also, the outboard edge of the box came very close to the metal filter bowls, so I marked these locations for a slight modification to the box, which I took care of down on the bench. At each place, I scalloped out the box to improve clearance, which helped the fit of the box back in the boat.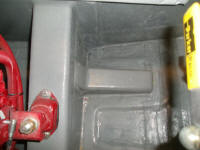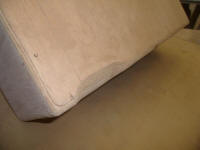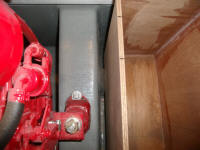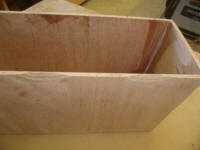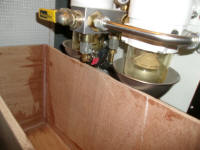 The port box fit without issue. The angle of the hull at the after end, coupled with the width of the box, meant that I'd have to add some little feet, or risers, beneath to raise the box just a touch, something I'd expected all along.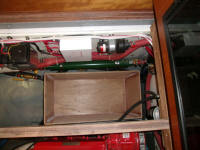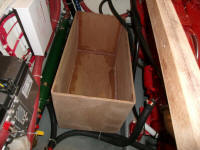 For now, I set the boxes aside, hoping to fiberglass then later in the day, but I ran out of time before I got to it.

I spent the bulk of the day working on the exterior trim, sanding the caprails to prepare for their next coat of varnish before moving back to the bulwarks to trim the bungs and prepare the planks for additional varnish of their own. With a chisel, I pared the bungs flush, then sanded as needed to smooth them before lightly sanding all the bulwarks with fine sandpaper. At the same time, I sanded the rubrail beneath, which had received about four or five coats of varnish much earlier in the project, but would need additional buildup. I vacuumed up the spoils and solvent-washed, but left masking for another time, as I needed to focus on the caprails first, and the bung work had been time-consuming.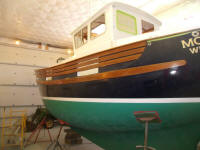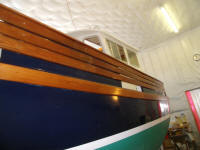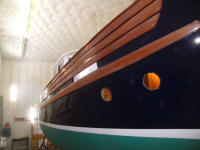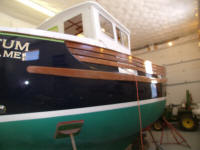 Finally, it was time for more varnish on the caprails and running light boards.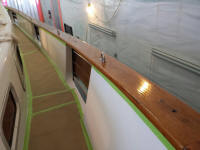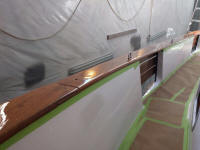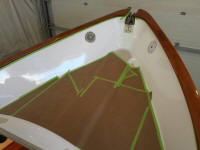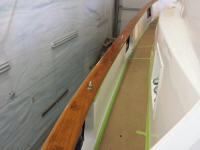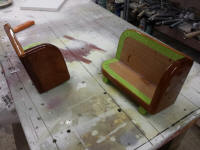 ---
Total Time Today: 5 hours
< Previous | Next >