Project Log: Monday, February 17, 2014

With a few hours at my disposal, I pressed on with the caprails, applying another coat of varnish after the usual sanding and cleaning. I wanted to install pulpits and stanchions by the end of the week in order to get the new lifelines measured and ordered shortly thereafter, so daily coats of varnish would be the rule till I'd achieved the buildup I wanted.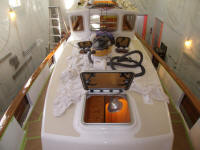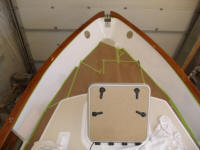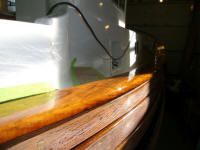 With this coat, I was just about ready to call it good on the running boards so I could move on with the paint portion of their finish.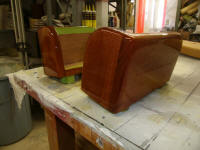 The next step in the battery box construction was to cut strips of 6" biaxial tabbing for all the boxes' exterior corners. After setting up a pair of work stations, I coated the raw plywood with epoxy, then wet out and installed the tabbing to complete the structural portion of the box construction. I used additional fiberglass to cover the entire bottom surface of each box, since these surfaces would be close to the bilge and most subject to potential moisture.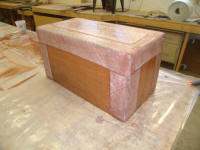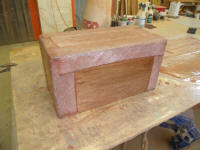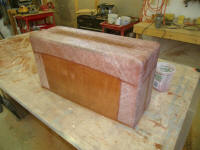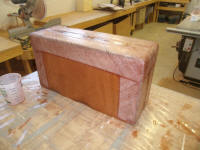 ---
Total Time Today: 3 hours
< Previous | Next >